Community Project Request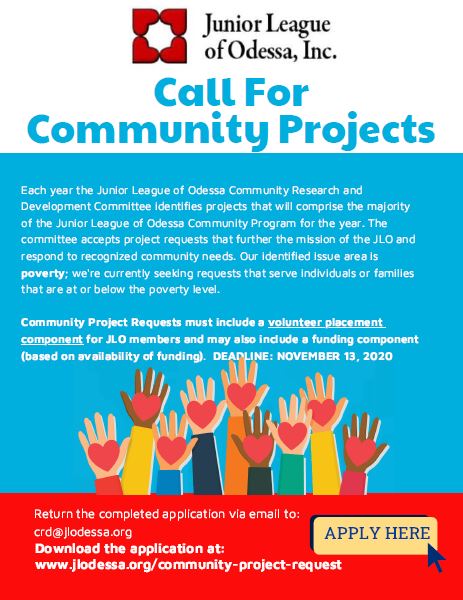 Each year the Junior League of Odessa Community Research and Development Committee identifies projects that will comprise the majority of the Junior League of Odessa Community Program for the year. The committee accepts project requests that further the mission of the JLO and respond to recognized community needs. Our identified issue area is poverty; we're currently seeking requests that serve individuals or families that are at or below the poverty level.
Community Project Requests must include a volunteer placement component for JLO members and may also include a funding component (based on the availability of funding).
DEADLINE: NOVEMBER 13, 2020
Return the completed application via email to: crd@jlodessa.org
APPLY HERE: